No Comments
Christian activist: Leprosy on holy ground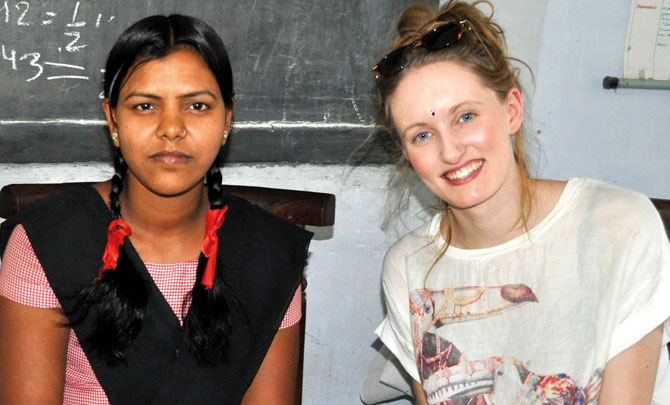 Josie Hicklin discovers holy ground amongst people suffering from leprosy
There are so many things a person could say about India. Much of the current conversation surrounding the country revolves around the horrific abuse against women, or government corruption, or the incomprehensible poverty. It's hot, and there are too many people with not enough houses. Yes, there are a number of unpleasant things we could say about India, all of which need be addressed; yet, the thing that clings to me, even weeks after my trip, is the hope flowing from the work of The Leprosy Mission.
God tells Moses in the Bible to take off his shoes because the land he is standing on is holy. Walking through The Leprosy Mission projects in India, I truly felt this call of God to take off my shoes, in reverence for the heaven that is so visibly weaved into those places. Elderly men affected by leprosy with so much divinity in their faces despite all the trials and heartache and rejection they have been through, the generosity of the women living in the leprosy colonies, love prevailing, and the restoration of people's humanity were all so, so powerful.
I met with God in India, and in the days after my return to the UK, I knew I had to respond to this meeting. God whispers again and again in the Bible about the importance of helping the poor and the vulnerable and the oppressed to declare that another world is possible, where the last shall be first, where the poor are exalted, and where it's the foolish and the weak who change the world into the Kingdom of God. As I settled back into my life back home, I began to wonder: What if Jesus meant what he said?
___
This is an extract from the December 2013/January 2014 edition of Reform.